Posted by james todd, Last modified by james todd on 24 August 2015 07:55 PM
1. Go to the "Settings" tab and Click "Exclude files and locations". Click "Browse".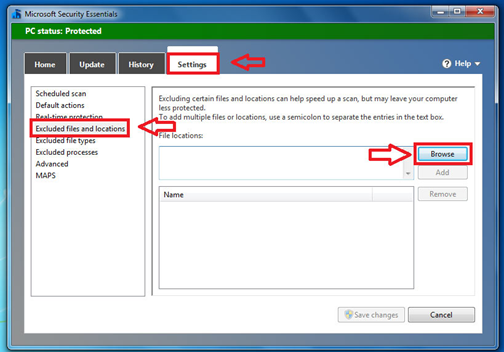 2. Here, at this step, you can use either a file or a folder. Select a file or a folder and click OK.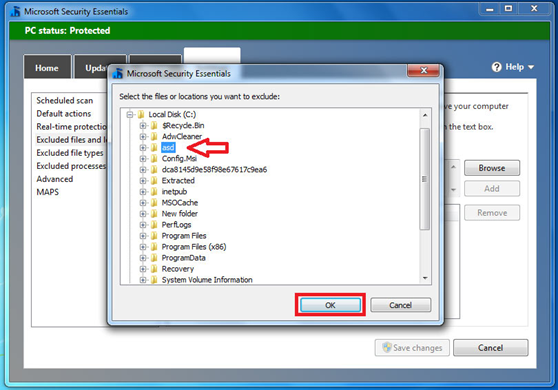 3. If you need, you can add multiple files and/or folders using a semicolon at the end. After selecting a file/folder, click "Add" .
Finally, you need to save the changes.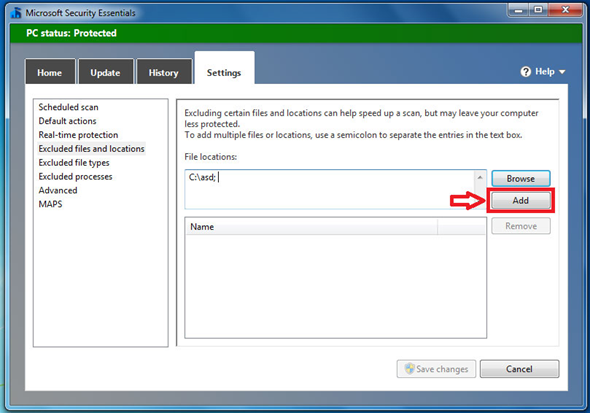 4. Later, once again, if you feel you need to include that file/folder into the Security Essentials scanning process, what you need to do is to remove it, just as in the illustration, presented below.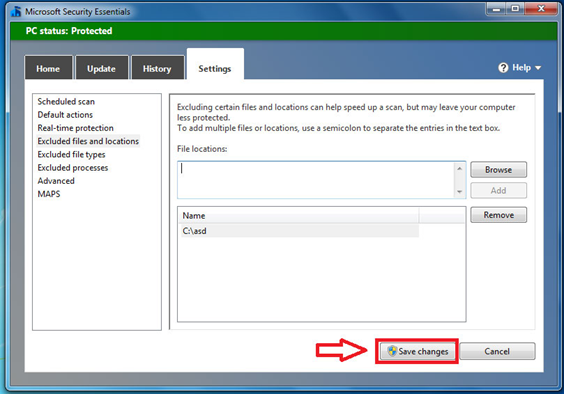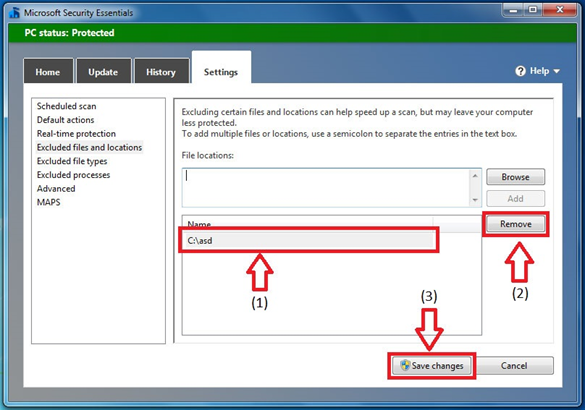 ---