Posted by james todd, Last modified by james todd on 20 August 2015 07:44 AM
AVG Exceptions
Warning: Please always make sure that the file or program in question really is absolutely safe!
To exclude a file or folder from the AVG scan detection:
Open your AVG program.
From the Options menu, select Advanced settings.
In the left pane, select Exceptions.
In the right pane, click Add exception.
In the drop-down menu, select exception type - File or Folder.
Browse to the file or folder that you want to exclude.
Select whether you want to apply the exception also for other listed AVG components.
Click OK to save details of the exception.
Click OK again to save the settings.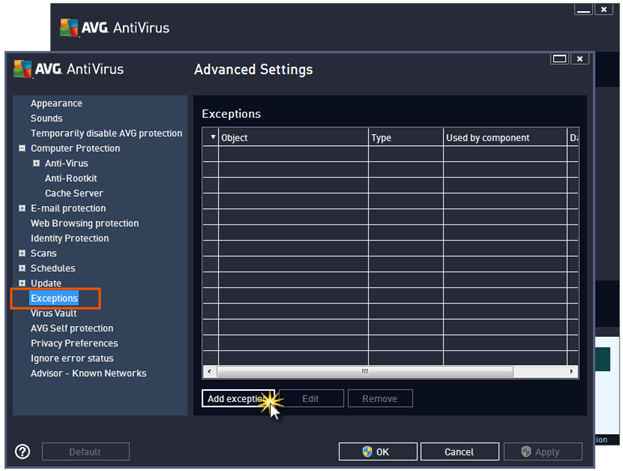 ---