Program Opens on Task Bar but not full size - Also - Error(740): The requested operation requires elevation
Posted by James Todd (Import) on 18 December 2013 09:15 PM
When you open Video Surgeon 2, you see a message that says Error 740: The requested operation requires elevation, please read this article.  Also, if you have a problem with the program opening on the task bar but not opening on the screen this article also applies.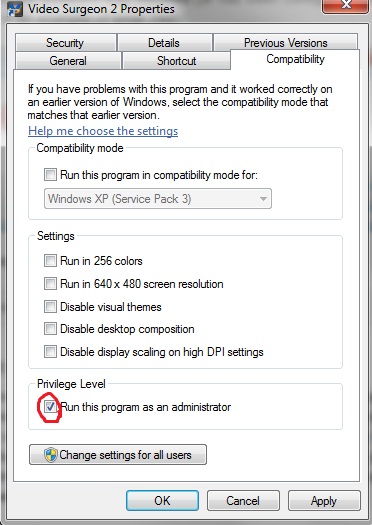 Start by closing the program.
Next, right Click Program icon and then select Properties

Select Compatibility

If Privilege Level box is checked as shown to the left, please uncheck
Next try opening the program again.

If it again is stuck on the taskbar, open the Task Manager (Control + Alt + Delete)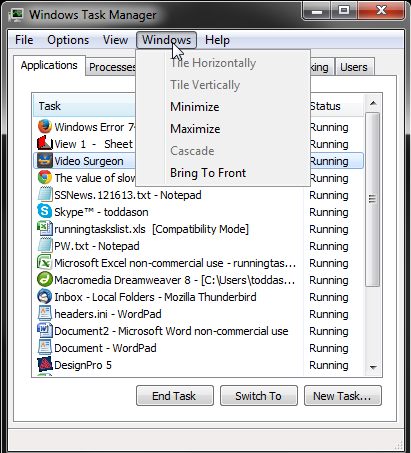 In the task Manager go to the Applications tab.

Find Video Surgeon and click on it to highlight it (see image to the left)

Next, using the top drop down menu select Windows.
When it opens, select Maximize
This should cause the mimimized version on the taskbar to now open on your screen.
If this fails to solve your problem, please complete a Help Desk Ticket

---